Description
Sizes: 500g, 2kg, 4kg
The black-eyed pea or black-eyed bean is a legume grown around the world for its medium-sized, edible bean. It is a subspecies of the cowpea, an Old World plant domesticated in Africa, and is sometimes simply called a cowpea.
Manufacturer: East End Foods UK
How to cook Black-eyed bean stew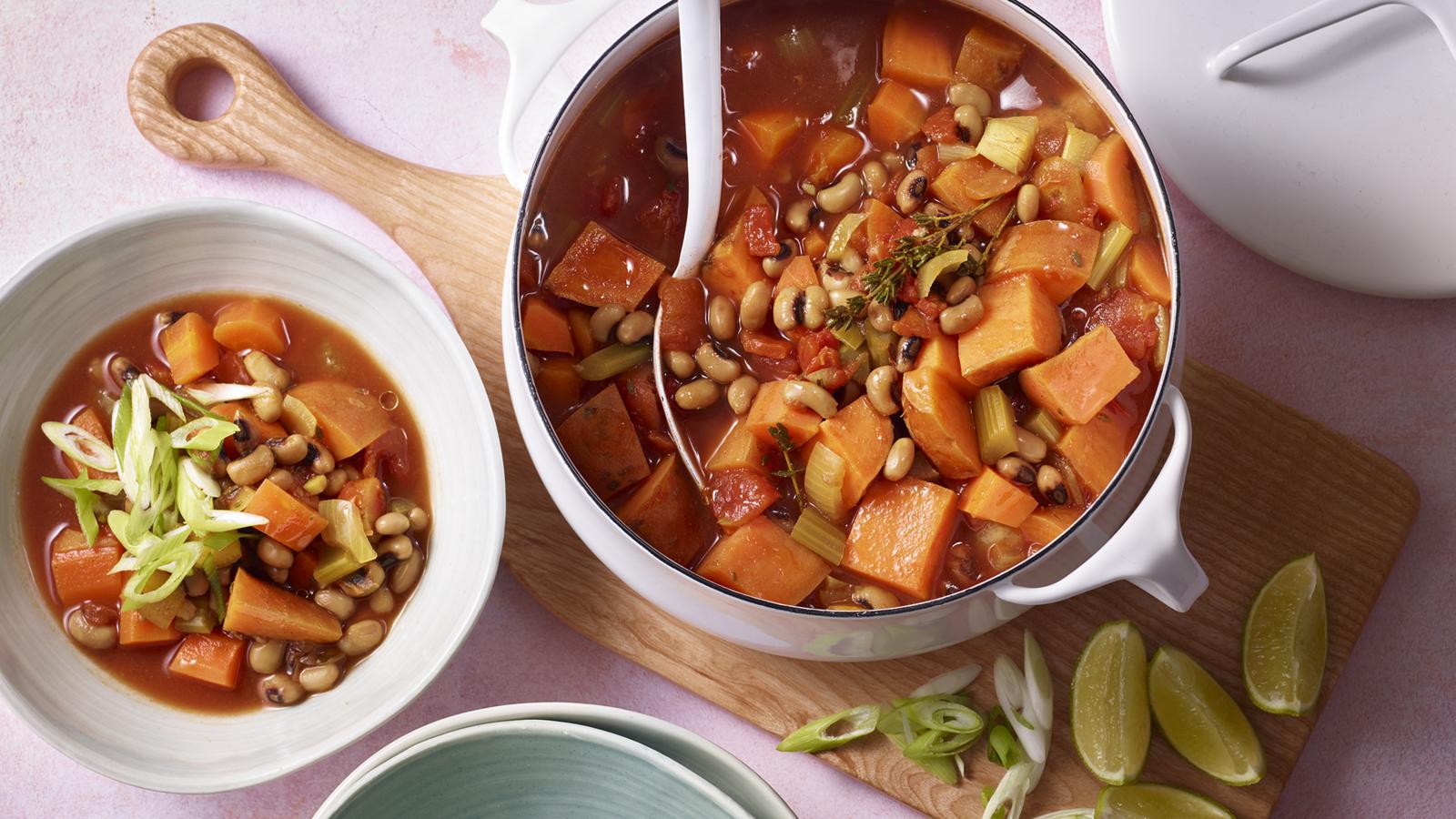 This healthy Black Eye Beans stew is quick to put together, packed with protein and easy to assemble from store cupboard ingredients and fresh vegetables.
Each serving provides 298 kcal, 12g protein, 52g carbohydrates (of which 16g sugars), 1.6g fat (of which 10g saturates), 10g fibre and 0.4g salt.
Ingredients
To serve
6 spring onions, shredded
lime wedges
Method
Combine all of the ingredients, except the black-eye beans and lime juice, in a large saucepan or casserole. Pour in 600ml/20fl oz water, bring to the boil, then reduce the heat. Cover and simmer gently for 25 minutes until the vegetables are soft but still holding their shape.

Stir in the beans, bring back to a simmer and cook uncovered for 10 minutes, stirring occasionally. Remove from the heat, stir in the lime juice and season with salt and plenty of black pepper. Spoon the stew into bowls, top with the shredded spring onions and serve with lime wedges.
Have you checked our website for the ingredients?